2020 Summer Junior Camps 'On the Green' have concluded another 'SOLD OUT' Summer of fun! Check back in February 2021 for the 2021 Summer Camp

Schedule.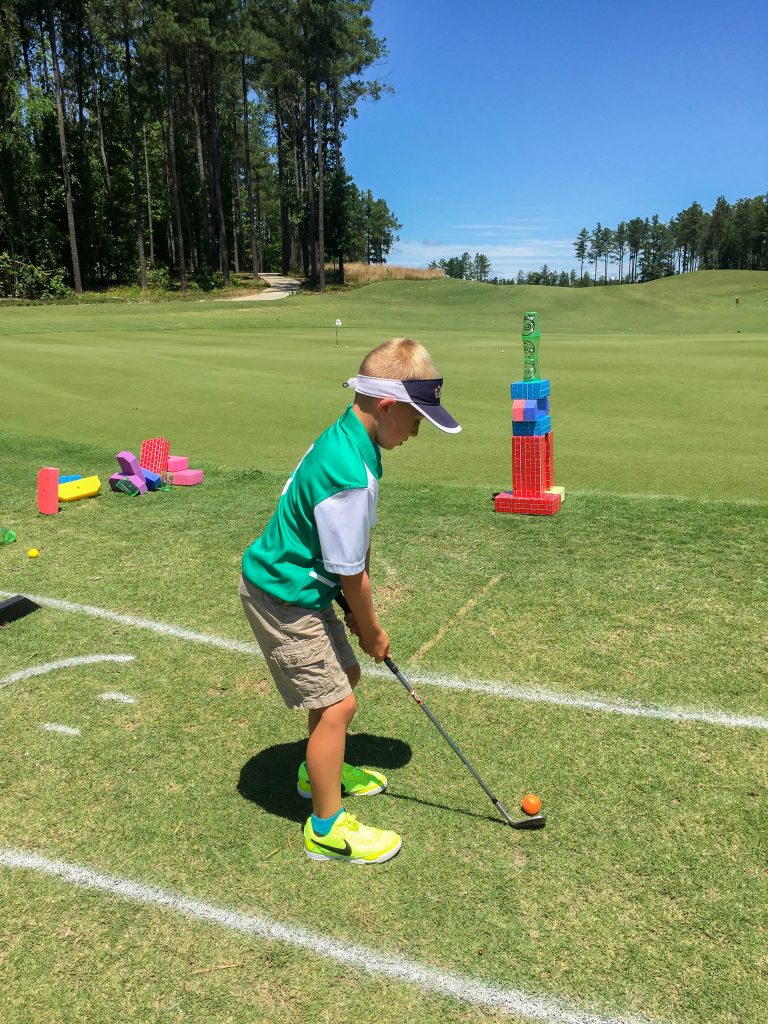 ---
CAMP FAQ's
Q: What is the Student:Teacher ratio?
A: 6:1
Q: What do the kids DO at camp?
A: Campers work their way through 'skills stations' that cover each aspect of the game (putting, chipping, pitching, irons, drivers) that go along with a fun daily theme (think themes like 'Angry Birds Day'). Actual technical instruction is 'snuck in' as the kids enjoy each activity. My goal is to have kids complete a week of camp with a technically sound foundation AND excitement for the game of golf. Kids are sent home with a report at the end of the week including equipment recommendations as well as daily 'homework.' 
Q: Can my child attend if they have never played before?
A: ABSOLUTLEY! Camp is all about exposing kids to the game and honing their skills! The beautiful thing about golf is that players of varying abilities can practice side by side.
Q: What happens when it rains? Inclement weather?
A: Inclement weather wise, I have a plethora of fun indoor golf related activities. We do NOT watch movies! 🙂 The fun happens rain or shine in our  Academy Building where we keep the kids active, involved & engaged the entire time!
Q: My child has a life-threatening allergy to tree nuts and must have an EpiPen on hand at all times. Are you or the staff trained to use an EpiPen? How do you handle medication drop-off and storage since one will be needed during the camp? What is the camp's policy on snacks/outside food etc.?
A: We are DEFINITELY aware of food allergies and do NOT serve anything with Nuts (Tree or peanuts) We also offer a gluten free option. My staff and I are CPR Certified. We keep all medications with the group at all times. Participants can only bring outside snacks if they have a food allergy (keeping 'accidental nut' issues from occurring.)
Q: Are golf clubs provided by the club during camp?
A: Yup! You only need to provide the child  attired in sneakers and appropriate clothing. We have everything else! 
Q: Are you nearing capacity for the camp registrations? Just trying to gauge how quickly we need to register.
A: Space per camp week is VERY is limited. To ensure you get your first camp week choice it is always a good idea to sign up early.